You can edit your personal information on your Arcadia dashboard at anytime in the 'Profile' section under 'User Settings".
On this tab you'll be able to update:
Account holder name*
Username/ email address
Password
*Please note, an Arcadia statement cannot serve as a proof of residency.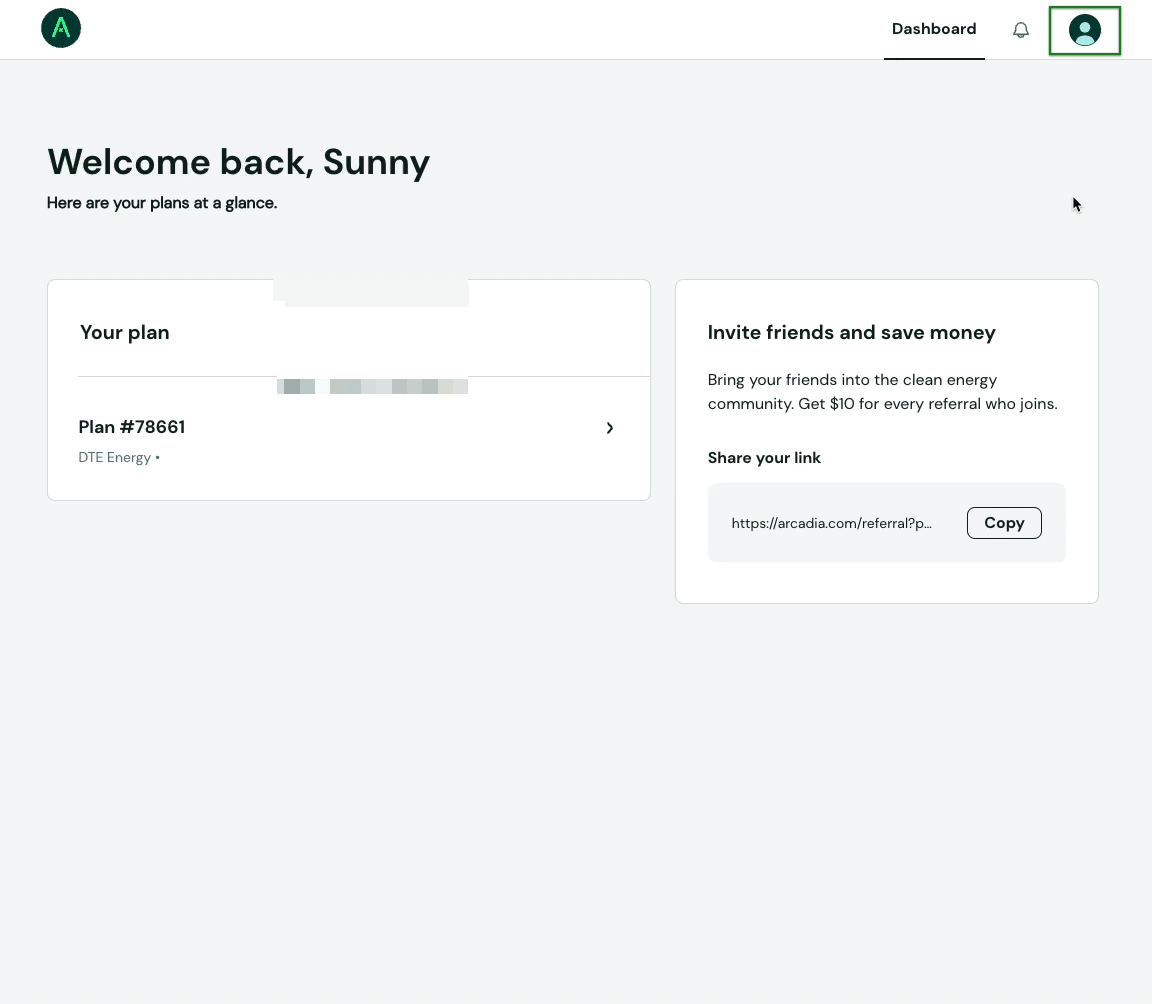 If you need further assistance you may contact our Customer Support team at support@arcadia.com. You can also reach out to us by phone at (866) 526-0083 between 9am and 7pm EST, Monday through Friday.