If Arcadia manages your electric bills, you will receive your first Arcadia bill on or around the start date indicated in your welcome email.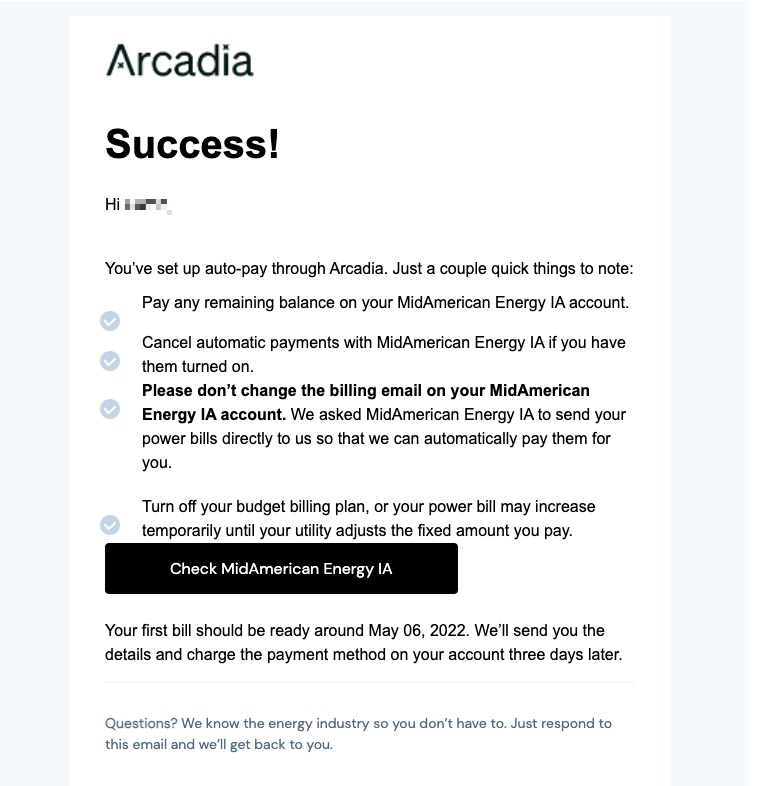 Our billing cycle is based on the issue date of your utility bill. To learn more about our billing process, please check out this article.
If you have a current payment due to your utility before that start date, you'll need to pay it directly to your utility and then turn off any automatic payments once you have a zero dollar balance.