When you receive your Arcadia statement, you have the opportunity to delay your payment within the three day grace period before you are charged.
If you'd like to delay your payment, follow these instructions:
Step One:
Login to your Arcadia dashboard
Step Two:
Click on your desired Plan and go to the 'Billing' tab of your dashboard
Step Three:
Select 'Delay Payment' and pick your new bill date
Step Four:
Select 'Save new payment date'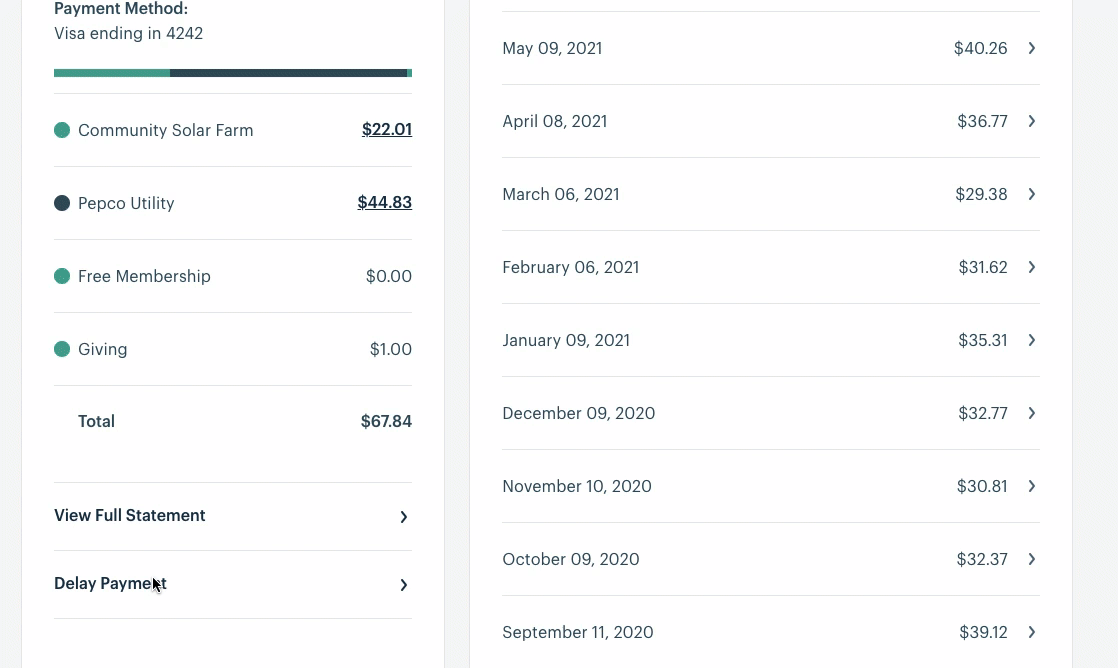 Please also be advised that, as it can take up to two weeks for payments to be fully processed, any delayed payment made through our system may result in a late payment to your utility.
*Payments can only be delayed within the approved payment window allowed within the display payment feature.