You can always find your Arcadia statements at any time on your Arcadia dashboard for any active or inactive accounts.
Step One:
Login to your Arcadia dashboard
Step Two:
Select the 'Plan' you'd like to view
Step Three:
Go to the 'Billing' tab on your account to find a record of your statements
Step Four:
If you have multiple accounts enrolled with Arcadia, you can switch under the 'Dashboard' tab by selecting the 'Plan' to view statements for other locations.
If your utility bills are managed by Arcadia and you need your utility statement, you'll still be able to log into your utility account as before to download your bills.
Please be advised that if Arcadia manages your electric utility bills, some utilities require the username to be an email. Where the username is your email, we must change the username on file to a unique Arcadia email.


To locate your unique Arcadia email , on your dashboard go to your 'Account Settings', and then select 'Utility Sync':


When in the 'Utility Sync' tab you may copy your unique Arcadia email: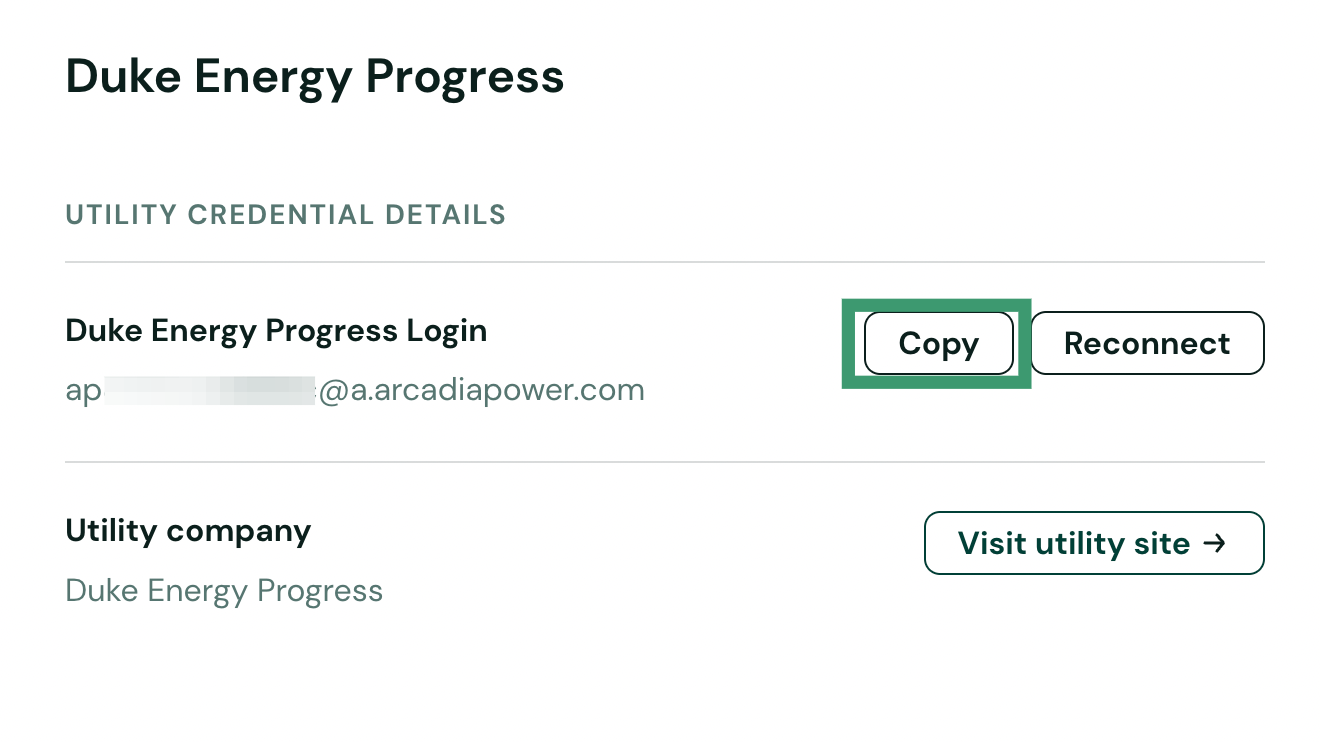 Still have questions? Email our team at support@arcadia.com. You can also reach out to us by phone at (866) 526-0083 between 9am and 7pm EST, Monday through Friday.