Arcadia is available across the United States and you can transfer your account from home to home with few exceptions.
First, be sure to call your utility to let them know when to stop service. Next, schedule a date to start service at your new home.
If you're enrolled in Bill Pay please follow these instructions:
Log into your

Arcadia dashboard
Click "My Account" in the lower left-hand corner
Click "Complete a Move Request" on the right-hand side of the page
Fill in as much information as is available and click "Submit"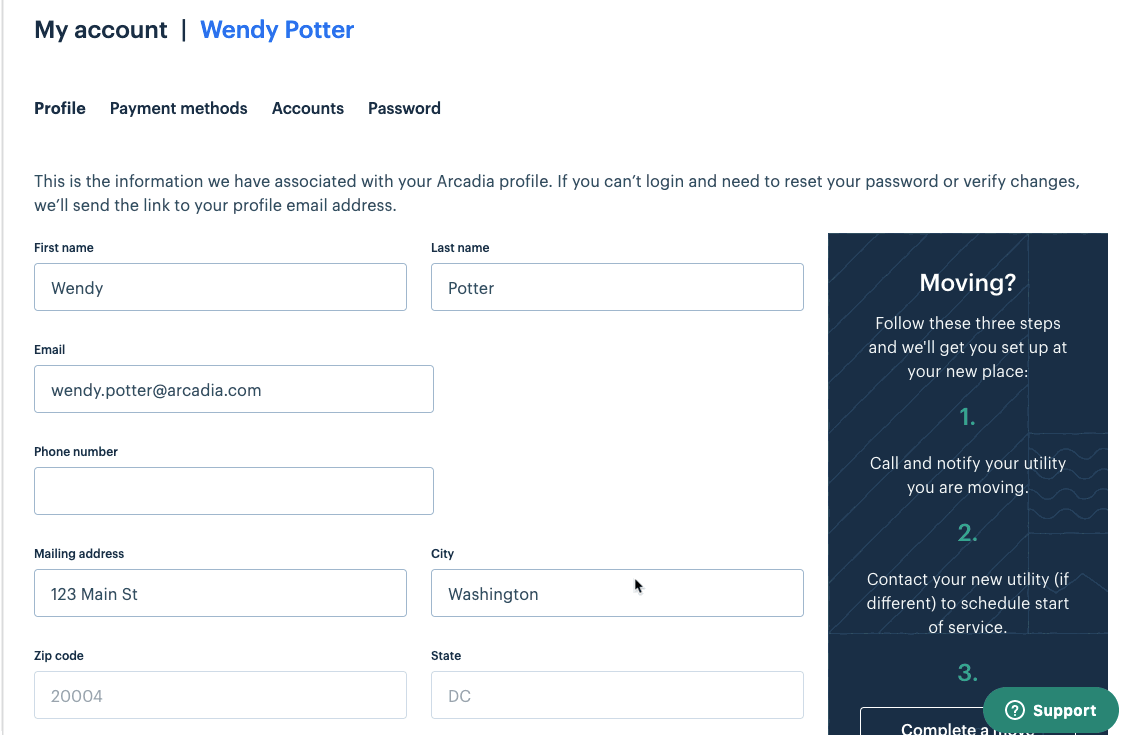 If you're a member not enrolled in Bill Pay, moving out of the country, to a place where utilities are included in the rent, or if you have questions please contact Arcadia support.