You can get started on your Arcadia sign up by visiting our website's home page at www.arcadia.com.
Enter in your zip code and the name of your utility you can see what clean energy and saving programs are available to you.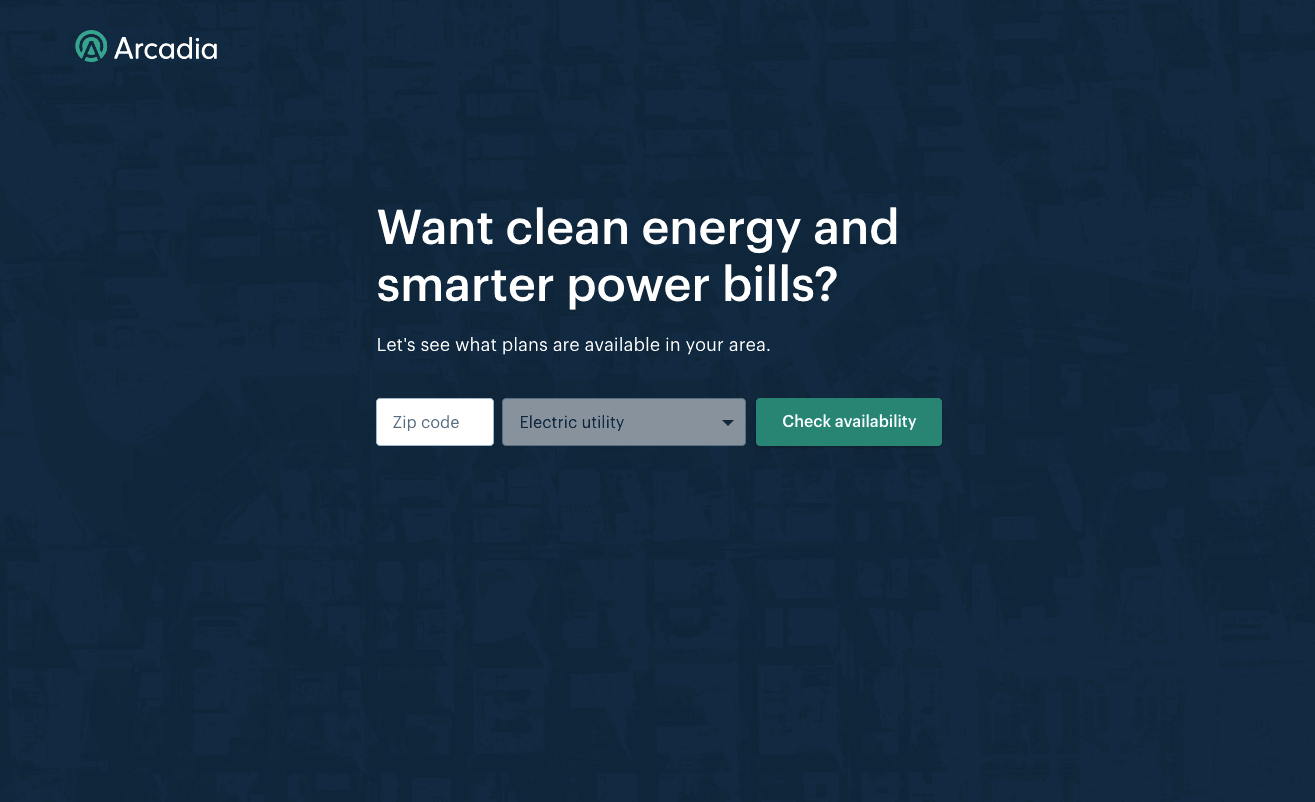 After you select your plan, fill in the information requested.
If you have any questions, please be sure to reach out to our Member Experience team for assistance.